The Importance of Sleep for Dogs and Detoxification
As pet owners, we all want to make sure our furry friends get the best care possible. We make sure they have access to plenty of food, water, and playtime. But what about rest? It turns out that rest is just as important for dogs as it is for us humans.
In this blog post, we'll discuss why regular rest is so important for our pups—and how it relates to detoxification.
How Much Rest Do Dogs Need On A Daily Basis?
Ideally, dogs should get at least 12-14 hours of sleep a day. This can be broken up into two or three naps throughout the day if needed.
Of course, the exact amount of rest your pup needs will depend on their age and activity level. Puppies need more sleep than adult dogs, while active breeds might need less sleep than more sedentary breeds
What Are Some Signs That Your Dog Is Not Getting Enough Rest?
If you suspect your pup isn't getting enough rest, look out for signs such as excessive panting, pacing around the house, or being too hyperactive even after napping for several hours.
You may also notice signs of stress or anxiety in your pup—such as barking excessively or whining—if they aren't getting enough R&R.
How Does Lack Of Sleep Affect A Dog's Ability To Detox?
It's no secret that lack of sleep can lead to health issues in both humans and animals alike. In dogs specifically, lack of sleep can interfere with their body's ability to detoxify properly.
When a dog isn't sleeping enough during the night, their cortisol levels (a hormone released when stressed) stay elevated which can interfere with their organs' ability to detoxify properly.
This in turn can lead to a buildup of toxins in the body which can cause everything from skin problems to digestive issues.
What Are Some Tips For Ensuring Your Dog Gets Enough Rest?
Creating a quiet environment free from distractions is key for helping your pup get some quality shut-eye. Make sure there are no TVs or loud noises in their sleeping area and keep the lights dimmed if necessary.
You should also stick to a consistent schedule when it comes to feeding times and bedtimes—this will help ensure that your pup gets enough rest each night without any disruptions from you!
Additionally, providing them with comfortable bedding and making sure they have plenty of exercise throughout the day can help tire them out before bedtime so that they don't have trouble falling asleep at night.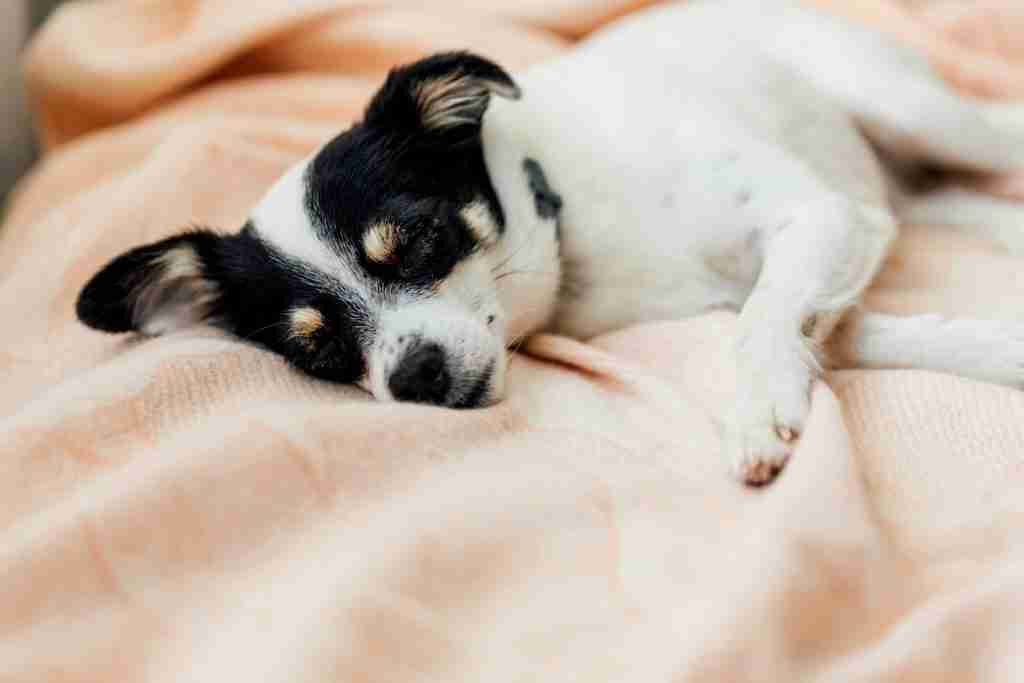 Giving your pup plenty of rest is essential not only for their physical health but also for their mental wellbeing too!
Not only does regular rest help keep cortisol levels low which helps promote proper detoxification within the body; it also helps prevent behavioral issues caused by lack of sleep such as excessive barking or pacing around the house due to boredom or anxiety.
So make sure you give your pup all the R&R he needs by providing him with a quiet sleeping area free from distractions and keeping him on a consistent schedule!
With these tips in mind you can ensure that both you and your pup are getting enough quality shut-eye each night so you can both live happy and healthy lives together!